What makes a great kettlebell
The last few years have seen kettlebells take off into the mainstream.  Once the equipment of Russian strongmen, the kettlebell is now as common in a gym as barbell.  With so many companies producing them, how can you tell junk from a great kettlebell?  There are a few things to look for that will set the market leaders apart from the rest.
Construction
The first thing to look at is what the bell is made of.  If it is plastic filled with sand, then you can walk away from it immediately.  If it is rubber coated, you probably don't even want to know what's covered by the rubber. 
So lets concentrate on the cast iron and steel kettlebells.  There are a couple of methods of casting them.  Some have the body cast separately from the handle, then welded into the body.  These are not as good as the single piece cast kettlebells, as the weld seam can crack and separate after a few too many drops.  A great kettlebell should be a single piece casting, so look for weld marks where the handle meets the body.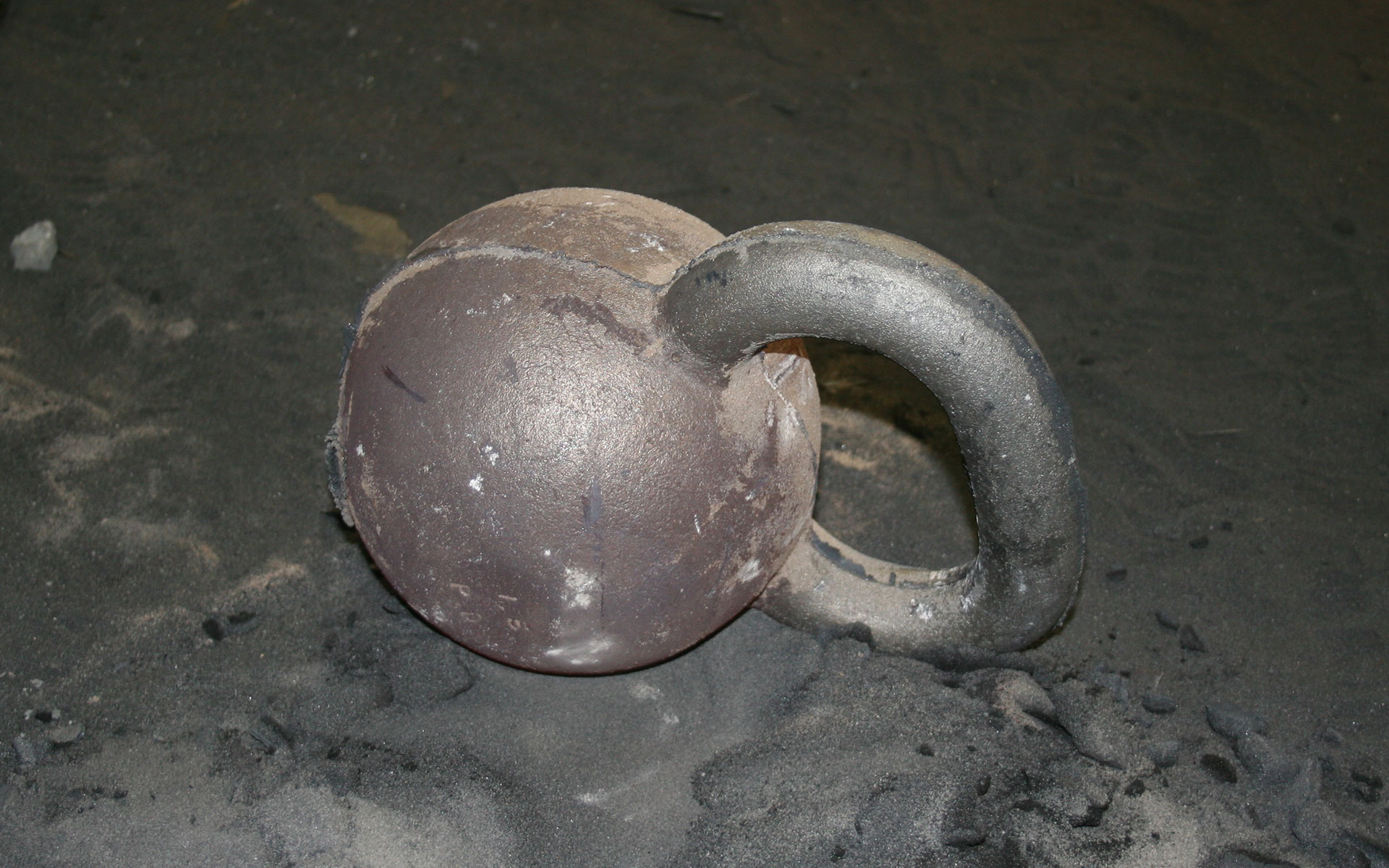 Handle
The handle itself needs some looking at too.  Cheaper kettlebells are not always finished well.  After casting, there can be a seam that runs along the handle.  If this flashing isn't ground out, it can tear into your skin when you swing the bell.  You also want a good thick handle.  A great kettlebell will have a 30 to 38mm diameter handle so you can keep a good hold of it when you are throwing it around.  The width of the handle should also be able to take a two hand grip.  If you can't fit both hands on the handle, then it probably isn't for you. 
The finish on the handle is important too, but the two main options used on any great kettlebell are really don't to preference.  Competition kettlebells are bare steel and many gym bells are powder coated iron.  Powder coated bells hold chalk best, but the choice between the two is really down to preference.  Any covering in rubber or enamel is going to make the kettlebell harder to handle, therefore inferior.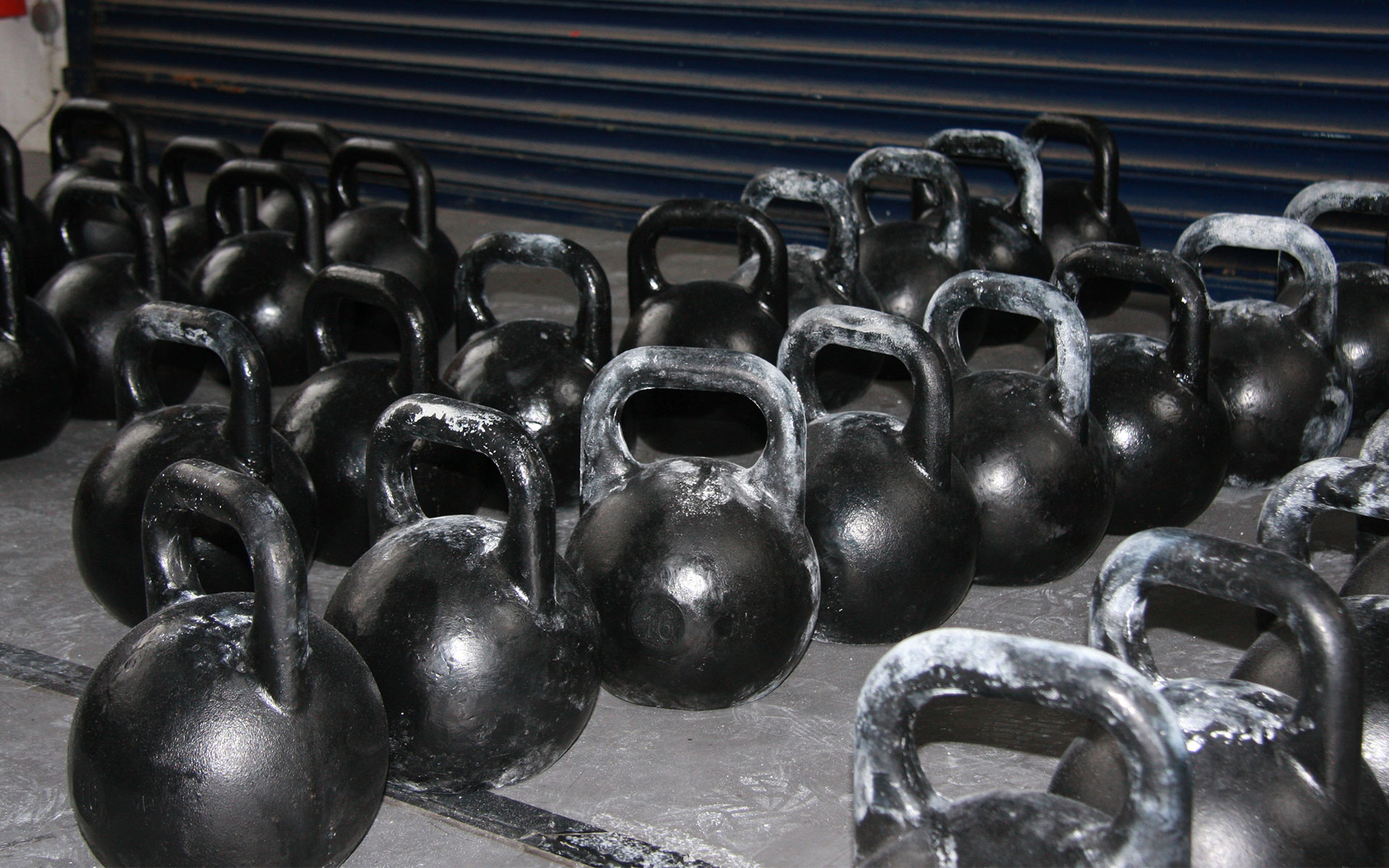 Base and weight
Other things to look for are whether the bell weighs what is says it does and whether the base is flat.  The latter of these two is easier to check than the former.  If the bell wobbles around on the floor, it isn't as stable and therefore not as functional for some exercises (think L-sits and renegade rows).  When it comes to the weight, it really comes down to price.  A cheap kettlebell might not weigh what it says (and often doesn't), while a great kettlebell will be on the money.  Go for a trusted brand like Rogue, Kettlebell Kings, Vulcan, Ader, Dragon Door or American Barbell.  The all make a great kettlebell and their weights can be trusted. 
A final word
As with anything, the old adage "buy cheap, by twice" applies to kettlebells.  If you are looking for a great kettlebell that will last a lifetime of abuse and rough handling, then it's worth investing in something decent.  Don't cheat yourself by buying junk that at best will have a short life span and at worst will cause you injury.  Buy well, buy once.
Photos by Tom Britt, OK Foundry Company and Ken Liu