Which Barbell to Buy
For most people looking into which barbell to buy for their home gym, the first port of call will be a sports store, but it is better to know what you are looking for before you go or click the buy now button on a website. There are several options as to what kind of bar you need, depending on what kind of exercises you will be using it for. As important as getting the the right plates, making the decision which barbell to buy is something that should come from in informed position. Here is a basic guide to the different things to look for in a barbell.
Standard weightlifting bars come in three sizes, men's (20 kg/44lb), women's (15kg/33lb) and youth (10kg/22lb). Most gyms these days just go for the standard men's bar with a shaft of 28/29mm diameter and a length of 2.2 meters (7.2 ft). The are in turn three types of bar: Olympic, power and dual-marked bars.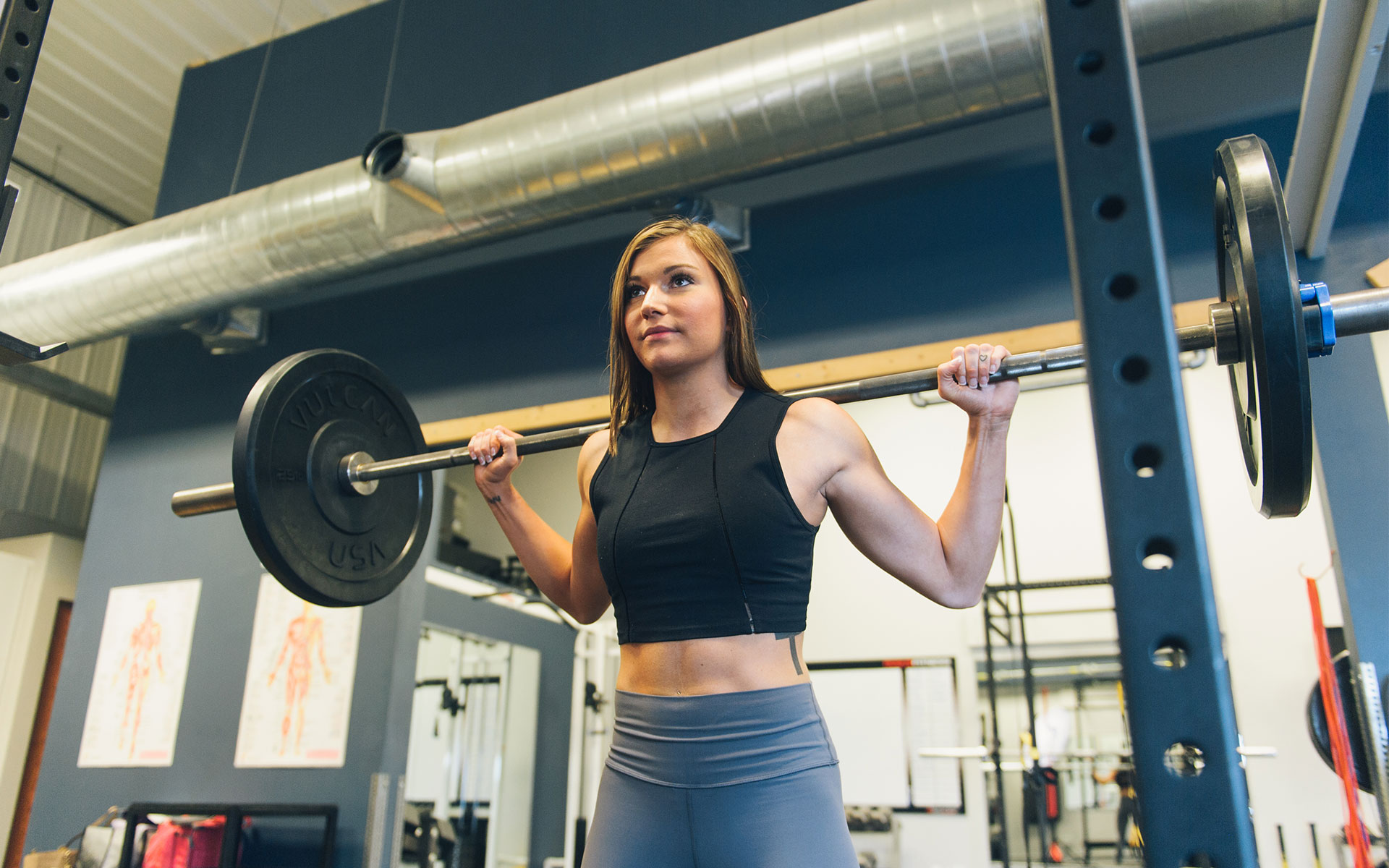 Olympic
Olympic bars are normally 28mm in diameter and have more flexibility and whip (elastic energy). They are primarily used for the snatch and the clean & jerk, olympic lifts that require more whip to help the lifter. The knurl markings are wider spaced than on power bars.
Power
Powerlifting bars are more rigid and are designed to hold a lot of weight on squats, deadlifts and benchpresses. The knurl markings are closer together than on an Olympic bar.
Dual
A multipurpose dual-marked bar is the perfect bar for an all rounder or beginner. This is what most CrossFit gyms will have, as both sets of lifts are used. These bars have some flexibility, but enough strength for heavy power-lifts and have both sets of markings in the knurls.
Knurl
The knurl is the grip that is cut into either side of the bar and sometimes the center. The knurling can be more aggressive or more passive, so when choosing which barbell to buy, you need to identify which knurl you prefer and whether you want a center knurl. It is there for one handed lifts/center-grip lifts and for some grip on a shouldered squat.
Bushing or Bearing
For most people, this will be a simple case of going for a bushing sleeve. The sleeves on either end of the bar, where the plates are loaded and secured with a collar, spin around. These can either be made with a low-friction material lining the sleeve, often bronze, called bushings, or with needle bearings. Bearings are used on high-end Olympic bars and are expensive, so unless you are very particular about it, bushing is the way to go.
Sleeve
The sleeve is held not the bar in three different ways. A hex bolt, a snap ring or a pinned end cap. No decent bar will have a hex bolt. If the bar has this, then think again before buying it, as it isn't as well constructed. A snap ring and a pinned-end cap are both equally as good and show that the bar is well constructed.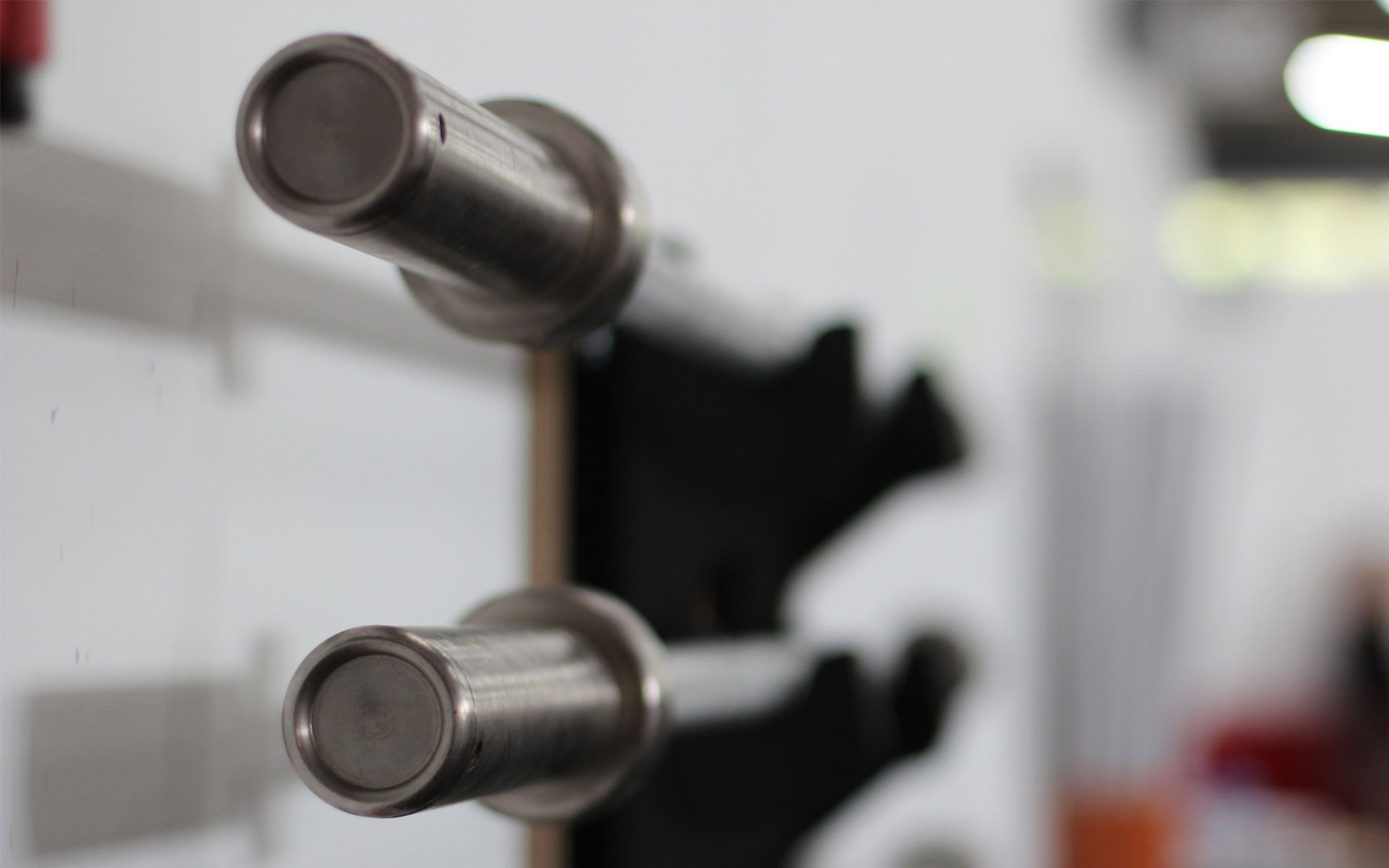 Finish
There are several finishes to look out for when choosing which barbell to buy and while it does come down to preference, there are some advantages to different finishes. Bare steel is unfinished and will oxidize over time. A hard chrome finish offers oxidation protection and is extremely durable with a good shiny finish. Beware though – cheap bars will use a decorative chrome finish that will not last. Bright Zinc is cheaper, but offers good protection against oxidation. Black zinc is not very grippy and discolors quickly. Black oxide will rub off over time and offers little oxidation protection. Black manganese is quite rare, but is a good finish with a lot of grip and good oxidation protection.
Tensile Strength
You will want your bar to be strong so you feel safe loading it up with plenty of weight. The bar should be able to handle 165k PSI (pounds per square inch) at a minimum. If the barbell manufacturer doesn't tell you the PSI, then don't buy it. Higher-end bars will normally be at around the 190k PSI mark, which is more than plenty.
Decision Time
After you have identified what you are looking for in a bar, then you can finally make an informed decision. There is no wrong or right answer, but generally you will want to look at barbells that are made by reputable manufacturers. You will want to look at spending more than $250 on a bar, as cheaper bars are more cheaply constructed too. Research, think and the choose which barbell to buy after you know what you are looking for.